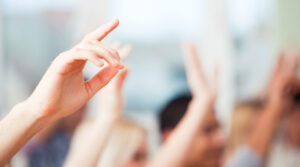 Bishop Auckland Town Council were asked to respond to Durham County Council's County Durham Leisure Transformation. The full response from the Town Council can be seen below:
Thank you for contacting Bishop Auckland Town Council to seek its views on the County Durham Leisure Transformation. Bishop Auckland Town Council members welcome the recognition from Durham County Council that leisure provision is essential for both the physical and mental wellbeing of our residents.
As we move through this Coronavirus pandemic, leisure provision is going to be vitally important to maintain and improve the wellbeing of our local residents and therefore the significant investment proposals are greatly welcomed within the Town.
Members recognise that this investment is needed as some if the existing facilities are becoming outdated and costly to maintain. Members note it makes financial sense to build a completely new leisure provision in Bishop Auckland rather than modernise the existing site. However, at a recent full Town Council Meeting, Members were unanimous in their opinion that the new leisure centre should to be built on the existing site or as close to it as possible.
Members felt that the current leisure provision is ideally located for all members of the community at its existing site at Woodhouse Close. This site is accessible for all its diverse leisure users, it is served by good transport links and it is geographically accessible to the majority of the local community. Members are strongly opposed to the option of moving the new leisure centre to the land adjacent to Bishop Auckland Football Club (Tindale) as they feel that this proposal would create many detrimental barriers for residents living in Bishop Auckland area.
Currently the leisure centre is located within the most deprived ward within the area. The existing provision enables the community to easily access all the centres leisure facilities and not just those who have access to transport or those who have the means to pay for public transport. The current centre is also located within very close walking distance of the college, two of our three secondary schools and some of our primary schools.
Members were of the opinion the Bishop Auckland College site option would create additional accessibility barriers.  Some would view it as a facility for young people only, and the transport route infrastructure is not as good, as it is further from the main Watling Road/ Cockton Hill access roads through the town.
Members therefore urge Durham County Council to work with the Town Council to explore the Woodhouse Close option further. Finally members also ask that within the strategy for replacing the provision within Bishop Auckland that an ongoing maintenance and investment programme runs long side to ensure that the facilities are maintained and that we are not faced with a similar situation in the future where facilities across the county are all in need of major works at the same time.
Have your say by completing the two accompanying surveys: