Mayor's Valentine Ball raised over £1,000
Bishop Auckland Town Council Mayor, Michael Siddle, welcomed dignitaries, friends and members of the public to the Town Hall in Bishop Auckland on Friday. Mayor Siddle hosted a valentine's ball as part of his fund-raising activities during his year of office. This year sees the Mayor raising funds for local organisation Daisy Arts.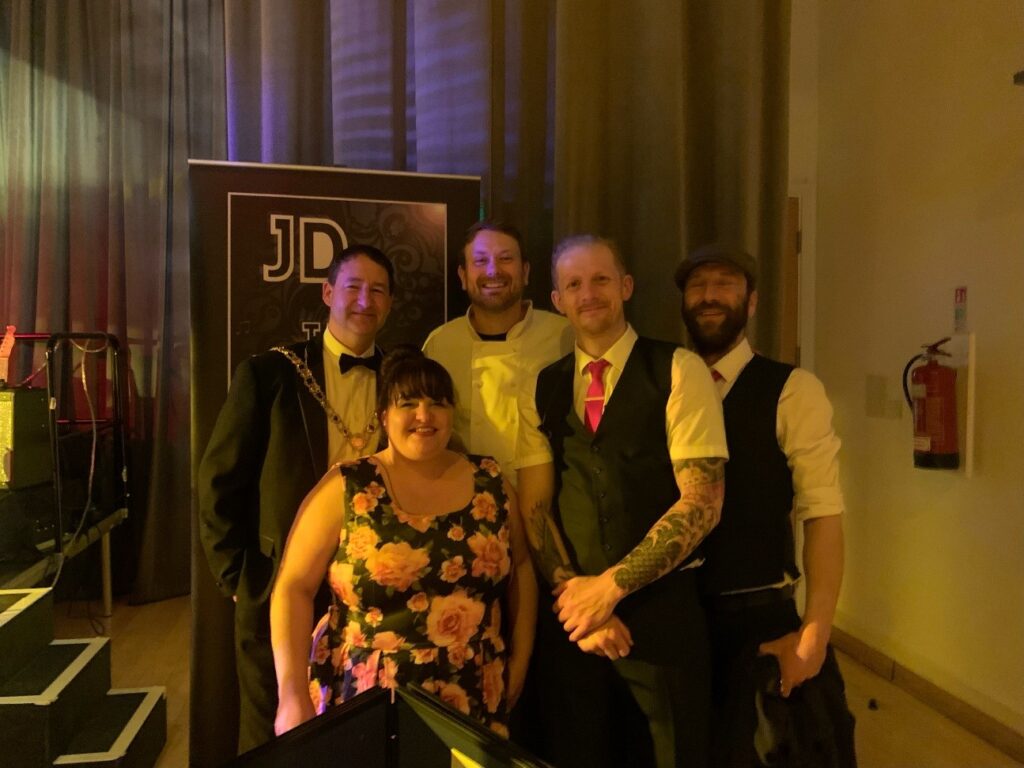 The evening saw guests being served a three-course meal by Master Chef contestant (2021) Mike Bartley from DJam Kitchen, followed by entertainment from local band JD and the Woodsmen.
Mayor Cllr Michael Siddle, Mayor of Bishop Auckland said: "The ball was a fantastic evening, I give my thanks to all who attended. It was a wonderful opportunity to showcase the town hall and local talent by using Mike for the catering, and JD and Woodsmen for the entertainment. Myself and the other Mayor's from across the County were very impressed the food was delicious and the band had everyone dancing all night. "
"I also wish to thank the businesses of the Town who provided raffle prizes for the evening. Fantastic prizes and gift vouchers were made from The Spar, Bishop Auckland Football Club, Eden Gift shop, Bishop Auckland Town Hall, The Manor House, The Auckland Project, Cllr Sam Zair and Stack. The blind raffle raised over £300 and the winner received an overnight stay with breakfast and access to The Auckland Project attractions was kindly donated by The Park Head Hotel."
Daisy Arts created the exquisite valentine themed centrepieces for the tables, showing off the creative work they facilitate with local people. The evening raised over £1000 towards the Mayors fundraising which will go towards supporting artistic and creative projects with young people in our area.