Best of Bishop Auckland Allotment Awards 2023
Mayor of Bishop Auckland, Councillor Sam Zair and the Chair of the Council Allotment & Environment Committee, Councillor Michael Siddle met with some allotment tenants last week, where they crowned them winners in the inaugural Best of Bishop Auckland Allotment Awards.
Winners were selected across five of the Council allotment sites for consistently having high standards and adhering to the terms of their tenancies. The winners were presented with a trophy which they will hold for the next 12 months, as well as a gift voucher for having the 'best plot'.
Councillor Zair said: "It was amazing to see what hard work and effort the tenants have put into the management of their plots and the rewards they get by way of produce. It is amazing to see the variety of fruit and vegetable cultivated on the sites.  We have champion produce growers as allotment tenants, however these awards are to recognise the consistent hard work that tenants put in to their plots, as it is a really big commitment and not something which can be achieved with an hour here and there.  We hope to grow the awards and recognise more tenants for their achievements each year."
Sarah Harris Town Clerk said: "The Town Council have several sites across the town and we currently have a waiting list for available plots. It is lovely to acknowledge the hard work that tenants put in all year round to on their plots.  Whilst allotments were introduced as early as the 19th century to help people feed their family, produce is often shared wider to friends and colleagues, and often surplus crops are donated to the local foodbanks too which is amazing, as the current climate is challenging for many people.""But equally as important as the produce are the health and wellbeing benefits that having an allotment can bring.  They help to reduce social isolation, and often life-long friendships are formed.  They provide elements of peace and tranquillity and escapism, as they can be their own little world, and nothing is more inspiring as when you see a huge bunch of grapes hanging from a vine, and then remember the reality that you are in Bishop Auckland."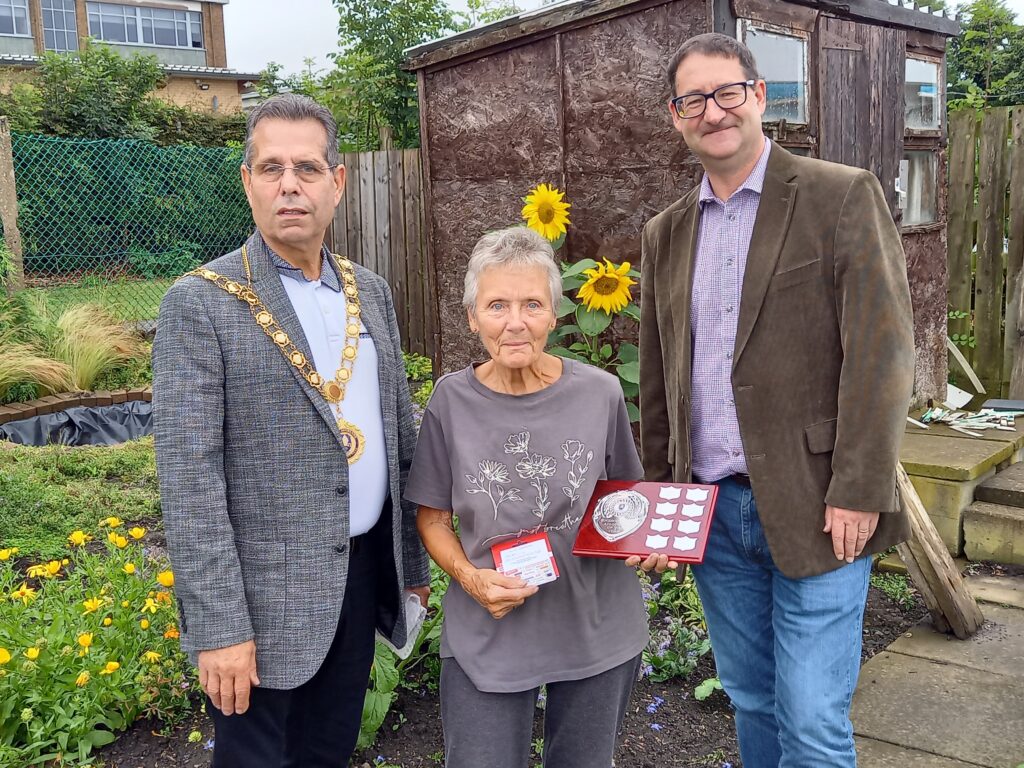 The Winners are as follows:
Woodhouse Close
South Church
Pollards
Edge Hill
Tindale Crescent
The Town Council currently have a waiting list for allotment plots, however more information about sites and what is permitted can be found on the Allotment Page.