Allotments
Important Announcement: Avian Influenza (Bird Flu)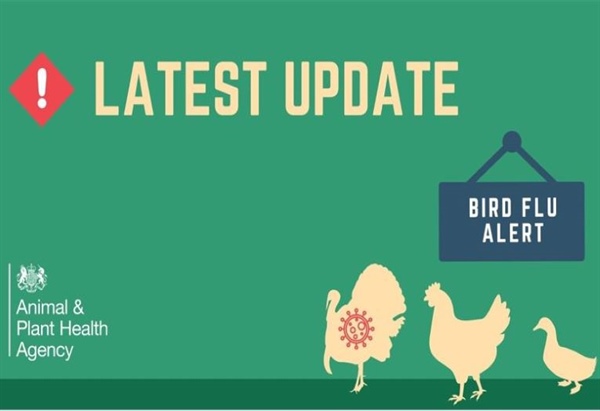 Mandatory housing measures for all poultry and captive birds are to be introduced to all areas of England from 00:01am on Monday 7th November 2022, following a decision by the United Kingdom's Chief Veterinary Officer.
The housing measures legally require all bird keepers to keep their birds indoors and to follow stringent biosecurity measures to help protect their flocks from the disease, regardless of type or size.
Biosecurity guidance and a biosecurity self-assessment checklist have been published by the Department for Environment, Food & Rural Affairs (DEFRA) to assist all bird keepers in instigating and maintaining good biosecurity, which together with further updates on the latest avian influenza situation, can be found via www.GOV.UK/bird-flu.
---
Allotments
Allotments provide an excellent opportunity for people to grow their own produce and at the same time get plenty of fresh air and exercise.
Produce grown can contribute to a healthy balanced diet and it is also a great social activity.
The Town Council is responsible for 8 allotment sites in the town which come in a variety of shapes and sizes.
The size of the plot will determine the amount of rent charged.
Some of our allotment sites are managed with the help of active associations sites, one is completely self-managed, the rest is managed by the Town Council.
You can view an interactive Google Map with the eight site locations at the bottom of this page.
Sites
A 'Waiting List' is held for each of our allotment site and allocations are made on a 'first come, first served' basis, determined by the date the application is received.
It is not possible to determine an average waiting time, as plots usually become available as and when an existing tenant decides to give up their tenancy.
If you are interested in renting a plot at one of these allotment sites, please complete the application form below.
Applicants are advised to familiarise themselves with the Allotment Rules and Regulations.
Town Council Allotment Rules and Regulations
Forms
Newsletters
Adobe Reader 
You may need a product like Adobe Reader to view PDF documents on our website.
Map